Magic is the supernatural force and energy used by various races and beings as a whole throughout the universe and the Trinity of Realities.[1]
Usage
For humans like the Lumen Sages and Umbra Witches, the usage of magic required an individual to possess great Spiritual Energy for them to harness prior to even learning magic.[2] However, the price of using magic for both the Lumen and Umbran is the fate of death in which their souls are taken to either Paradiso or Inferno[3], whereas the latter describes the fate of being subjected to endless torment.[4]
However, various other races (such as the Demons of Inferno and Angels of Paradiso) are capable of innate usage of magic.[1]
Applications
Dark Arts
The magic of Umbra Witches referred to as the Dark Arts and Umbran Arts, is magic that originates from the direct contact of Infernal Demons that empowers a Umbran Witch. With the root of their power being from bending demonic energy to their will, they're capable of performing various kinds of magical feats.[5]
The full extent of a Witch practicing the dark arts is expressed to be in the event of a full moon.[6]
Light Arts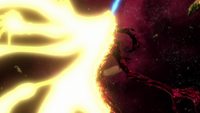 The magic type used by both Lumen Sages referred to as Light Arts[7], Sage Arts[8], allows sages to perform various magical feats similar to their counterparts. Portrayed in a more "holy-like" theme compared to the dark powers from Inferno, the pinnacle of a Sage's power is known to be at the peak of the sun's ascent.[9]
Temporal Control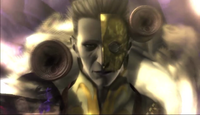 The magical ability to see everything in an instant, Temporal Control is a technique that allows a user to push forth their emotional and spiritual energy to its very limit. Such a power requires an individual to possess a sound mind, body, and a complete grasp of spiritual energy.[10]
Remembrances of Time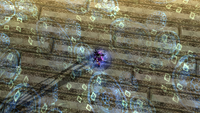 The Remembrance of Time is a time-related power originally created by the original Lord Aesir in his quest to commit mankind to memory out of kindness and compassion. Used by other Supernatural Beings like Loki and Loptr, the Remembrance of Time allows for various capabilities including time travel and being able to preserve objects similar to that of a "snapshot" in which can allow for restoration.[11]
Infernal's Magic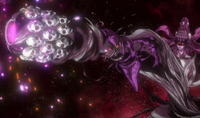 An Infernal's Magic, the progenitor of the Dark Arts used by Umbra Witches, acts rather similarly to the aforementioned magic type and is used by Infernal Demons. Unlike that of the Dark Arts, much of the magic powers and abilities displayed by each Demon vary between one another (those like Alraune having plant-based capabilities and Phantasmaraneae possessing fire-based powers) with little consistency. However, more powerful demons are able to shorten the duration of Witch Time and Light Speed especially when enraged.[12]
Angel's Magic
An Angel's Magic, the progenitor of the Light Arts used by Lumen Sages, acts rather similarly to the aforementioned magic type and is used by Angels. Unlike that of the Light Arts, much of the magic powers and abilities displayed by each Angel vary between one another. (Valiance among its other skills includes being a skilled sensor and tracker, having sensed Loki's location from the usage of the Remembrances of Time. Glamor has multiple offensive capabilities that include firing ice spikes from its dragon mouth, possessing enough strength to slice an aircraft in two, and destroy an entire street with its bulk alone.)
References